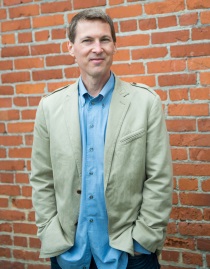 Vincent Delaney's plays have been produced, commissioned and developed at the Guthrie, Humana Festival, Premiere Stages, Alabama Shakespeare Festival, Florida Stage, InterAct, the Magic, Woolly Mammoth, Source Theatre Festival, Pittsburgh Public, New Harmony, PlayLabs, the Lark, and LAByrinth, among others. His awards include McKnight and Bush fellowships, a Jerome Commission, the Heideman, and Core Membership at the Playwrights Center. Ampersand won the Reva Shiner Award from the Bloomington Playwrights Project. The Sequence, commissioned by the Guthrie, has been produced around the country and in the UK, Canada and Japan. 99 Layoffs premiered at Radial Theatre Project and ACT Theatre, and was produced at Orange Tea Theatre in Amsterdam. The script  was a nominee for the Steinberg Award. Foreclosure was developed at Seattle Rep, Shakespeare and Company, and Florida Studio Theatre. Vincent is published by Applause Books, Smith and Kraus, Samuel French, Heineman, Dramatics Magazine, Theatre Forum, and Playscripts.com.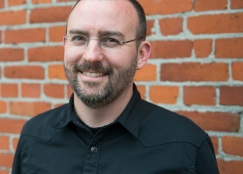 Phillip Lienau teaches scenic design at the University of Washington School of Drama. His recent design work includes Measure For Measure for Seattle Shakespeare Company, Wilson Mendieta's piece in the UW Dance Faculty Concert, and The Bunner Sisters, written and directed by Sandbox member Julie Beckman. Chosen Less is his first produced play.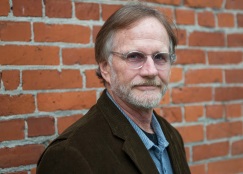 Carl Sander is a playwright, actor, producer, stage and production manager whose work in the Seattle theater community spans thirty-five years. In that time he earned an MFA from The University of Washington School of Drama, served as a Washington State Artist in Residence, and received grants from the Washington, King County, and Seattle Arts Commissions. His plays have been produced by Seattle Rep, ACT, Seattle Children's Theater, and many others. He toured internationally as a playwright with the Seattle Peace Theater, creating new works with artists from around the world. Winner of the first ever New City Theater Playwrights Festival for Two Women TV, as well as the Stanley Kramer New Play Contest for American Lebanon. Carl is a Mazen Award-winning veteran of 14/48: The World's Quickest Theatre Festival, for which he has acted, directed, played in the band, served on the Steering Committee and written over 18 ten-minute plays in the last 15 years. He is currently the Public Programs Manager at the Burke Museum of Natural History and Culture.